Important Research
Below you'll find the most current evidence-based research as I review it and publish it.  Please continue to check back frequently and follow our community on Facebook to keep up to date.
The brain needs 3 things: glucose, blood flow and oxygen.   Stimulating blood flow and oxygen can be a little more challenging at times especially when exercising may be limiting for some.  I've been reading about breathing techniques for quite some time.  This...
This month's FREE Webinar Opportunity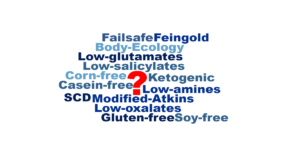 "Can Diet Stop Seizures? Find the right diet that's best for you or your loved one".
Join me on Wednesday, February 22 at 3:00PST, as we discuss:
1. How science shows that diet can stop seizures.  And the ketogenic diet is NOT the only effective diet.
2. Why the ketogenic diet may not work.
3. How to find the right diet for you or your loved one.
This is a FREE Webinar but requires that you register for attendance.   Please note: I will be recording this webinar and will post it for a period of time.
Click here to join us.