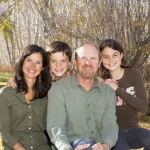 Lynn's son at the age of 4 was diagnosed with an intractable seizure disorder (non-responsive to medications).  He incurred between 20-40 seizures a day for a year and a half until she found the tools he needed to heal and recover completely.  She is committed to sharing her experience and her research in the efforts to benefit hopefully many, many others.
Over the past 5 years, Lynn Altieri-Need has devoted thousands of hours toward understanding the physiology of the body and its biochemical needs.  She has acquired a certification in Functional Diagnostic Nutrition ® and is actively studying under the Academy of Functional Medicine with modules such as neurological disorders, gastrointestinal disorders, amino acids, vitamin and mineral deficiencies, and metabolic disorders and how they manifest symptoms.  She is an avid reader of health books and an advocate for the emerging field of functional medicine, a 'whole-istic' approach to health.
Lynn is the founder of her nutrition practice, Advocate for Healing.  The mission at Advocate for Healing is two-fold: To teach individuals that health is a whole body approach used to identify problems and to restore functionality. To empower individuals by understanding why dysfunction occurs and by teaching adults and children how to make nutritional and lifestyle changes that will improve their overall well-being.   This is done through educational seminars, one on one consultation and by professionally remaining current on research and proven protocols.  Lynn has written 2 complimentary Ebooks to date,  "Nutrition for Seizures"  and "What every person that experiences seizures should know, but isn't told", to help those in need learn about the functional nutrition approach to seizures.
Here's a brief podcast (less than 15 minutes) that explains Lynn's health history crisis as a passionate parent and now her tools applied as a practitioner.  Simply click play.