This month's FREE Webinar Opportunity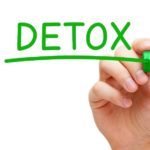 "Detoxification: when supported can reduce seizures and symptoms"
Join me onTuesday, April 25th at 2:00PST, as we discuss:
1. Detoxification: it's so much more than just a cleanse
2. Certain detoxification pathways can become impaired
3. How to test for impaired detoxification pathways and support.
This is a FREE Webinar but requires that you register for attendance.   Please note: I will be recording this webinar and will post it for a period of time.
Click here to join us.
If you've missed my 2 previous Webinars, there are more to come!  Please register over to the right to make sure that you receive notification of the next and upcoming webinar.  You'll find 2 very important webinars below explaining the "Functional Nutrition Approach to Seizures" and "The Top 2 Lab Tests that open up healing opportunities". I've included more information on the 2 lab tests discussed, the  IgG Food Sensitivity Test and the Organic Acids Test.