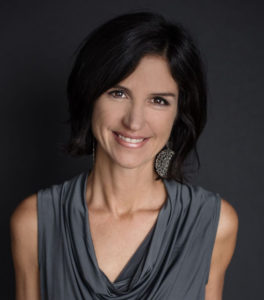 At least 30% of the population that experiences seizures do not respond to medications or alternative practices. I know, my son was one of them. He responded to the functional approach to health and I'm confident you can too.
My mission is to offer help for seizures: diet, nutrition and biochemical interventions to promote healing in adults or children so that they can live more fully functional lives.
Many of my clients come to me experiencing seizures, of all types, and want them to stop. The problem is, no one has taken the time to identify their underlying nutritional deficiencies, how the detoxification pathways are performing, the health of the digestive system (referred to as their second brain) or to investigate potential underlying infections and food sensitivities which are often issues too. I do all of that test and leave no stone unturned. That's why many of my clients quickly start to feel a lot better with improved energy which is often depleted, not to mention an immediate reduction or even elimination of seizures.
Be sure to read my Ebooks, join me in live webinars and join the Nutrition for Seizures Facebook community.  Other resources that are available to you are recorded webinars that are loaded with information on how to identify healing opportunities.  I also offer a 30 minute free consult and look forward to meeting you.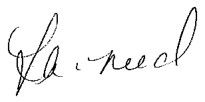 This month's FREE Webinar Opportunity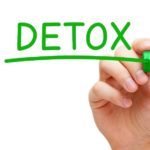 "Detoxification: when supported can reduce seizures and symptoms"
Join me onTuesday, April 25th at 2:00PST, as we discuss:
1. Detoxification: it's so much more than just a cleanse
2. Certain detoxification pathways can become impaired
3. How to test for impaired detoxification pathways and support.
This is a FREE Webinar but requires that you register for attendance.   Please note: I will be recording this webinar and will post it for a period of time.
Click here to join us.
The brain needs 3 things: glucose, blood flow and oxygen.   Stimulating blood flow and oxygen can be a little more challenging at times especially when exercising may be limiting for some.  I've been reading about breathing techniques for quite some time.  This... read more

"(Our son) has improved greatly over the past week or so. He's still super picky with eating, but he's getting at least two meals a day in. We're getting great reports from school that he is more energetic and he has even started participating in class. He is sleeping SO much better, even without the addition of the Melatonin. We have the Empatic Embrace watch that monitors his seizure activity/sleep patterns and wow, it's amazing! He is staying asleep and also getting better quality sleep since starting with your healing protocols. He is also speaking more and is more understandable. Oh, and he's been seizure free since the end of August too!" – C.M.
(Have you seen improvements?) "Less seizures.  Highly recommend Lynn's services for anyone who is suffering from epilepsy." – D. Hitchcock
"No more seizures!" "Along with Lynn's thoroughness and knowledge of the subject matter, I appreciate her willingness to not be an authority, but rather a guide. I found it really helpful to have the responsibility for health rest with me and know that Lynn was there as my advocate."- Soibian
…I wanted to thank you for everything. It has now been 4 months since my last seizure and I am feeling very good!
Again I can not thank you enough and I really hope I can stay seizure free because of you!
Kyra
My son started having seizures at 11 and after trying 3 different meds I had to do something different. I changed him to eating paleo in hopes of stopping his seizures. He was doing pretty well but I knew there was still a piece missing. I found Lynn and did the initial consultation and felt she could help us. We got started and did the testing. She came up with a plan for him to help to further heal him. It has been so nice to have the support from Lynn that we didn't get from his neurologist. She is there to answer any questions I have and to cheer you on when it seems like no one else is. It has been so helpful to not have to figure it out all on my own
Erin
My son´s health was declining non-stop. He has seizures as a baby but then had a normal life until age eleven. At that point seizures returned and antiepileptic drugs were added in all sort of combinations, up to four different medications at a time. Every change in medication meant a change in the type of seizures he experienced. After living a nightmare for four years, my son is now fifteen, I heard about Lynn and her integrative approach. We learnt that with AEDs we are treating the symptoms but not the root cause. Lynn is helping us to correct unwanted unbalances and restore health to its best. Although full of doubts about this approach at the beginning, I now feel very grateful to Lynn and really appreciate all the work she is doing identifying and addressing any healing opportunity and pointing us in the right direction.
Carmen
"Since I visited Lynn the first time I have no longer had a seizure. Over the past 5 to 6 years I had been having at least one to two seizure every six months. The treatment from Lynn was great! She listened to me and worked on my terms, with her methods to get the results we needed…"
Cameron
"Thank you Lynne for the recommendations. My son is now 2 1/2 months free of seizures! He was struggling with seizures every three days for months. Praying for continued success"
Jeannette
"I will be eternally grateful to Lynn Alteri-Need for helping my 16 year old daughter S. to regain her health…"
Tracy
Join our Facebook Community
[custom-facebook-feed]

"Just wanted to say thanks so much for all of your help – we learned a great deal and appreciate your advice and encouragement."

Dave and Deb